How to maximize your Jamaica holiday experience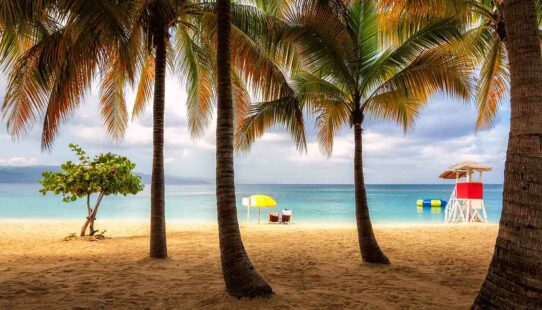 Jamaica is well known of its best beaches, natural sites including lagoons and waterfalls. It is also cultural capital of the Caribbean with warm weather which makes it suitable and enjoyable for holidays. There are several tours and activities you can do in Jamaica. These include;
This is one of the most country's legendary attractions and you must include it in your traveling list. It is known by it's cliff jumpers. With this you can perform dives and flips.
The river walk along Mayfield falls brings a good feeling. It has two waterfalls and several pools for swimming which is a nice feeling for every tourist.
Jamaica has the most beautiful beaches. Seven Mile Beach being an island will bring you a memorable experience. Here you can find the finest, light-colored sand and turquoise-blue water. Seven Mile Beach consist of bloody bay and long bay and you can miss to experience this in your travel.
Bamboo rafting on the Martha Brae River
I will recommend this because it is more leisurely ride. In your trip list you should add this as an agenda.
Roaring River and Cave
Roaring River situated Northeast of Savanna La Mar in the little village of Shrewsbury. Enjoy the scenery around the springs is really beautiful to look at and even swim in.
You will experience all these with ease by booking your trip with Jamaica Quest Tours.  Book your tour and enjoy  private transportation from your hotel, so you can book the trip at your own leisure. All tours can be booked online from any hotel /villa in Jamaica.
Our customer service agents are available to assist you 24 hours daily:-

Email: info@jamaicaquesttours.com

Telephone Number: +1-876-774-6813

Telephone Number: +1-(876)798-1566