Allamanda Villa Private Transfer From Montego Bay Airport
Booking your transportation needs with Jamaica Quest Tour is something you will want to do each and every time you visit Jamaica, with our friendly staff members they will make you feel right at home.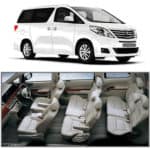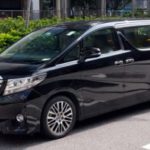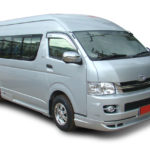 Product Description
Allamanda Villa Private Transfer From Montego Bay Airport
Travelling for business or pleasure, reserved Allamanda Villa Private Transfer From Montego Bay Airport and enjoy a comfortable and convenient transfer. Guaranteeing you an unforgettable and luxurious experience once you arrive at the airport, We at Jamaica Quest Tours not only provides the highest standard in airport transfer services here in Jamaica but also a convenient and reliable travel solution to match each and every budget.
What better way to complete your vacation plans than to book your private transfer to Allamanda Villa in Montego Bay with Jamaica Quest Tours. We offer a wide variety of luxury vehicles for your specific need, you can book with us online or call us at 1(876)-774-6813. Our driver, are committed to providing a personalize private transfer in comfort from the Montego Bay Airport to your Villa will be waiting patiently for you. You can now book all your sightseeing from Kingston, Montego Bay, Rose Hall, Treasure Beach, Negril, Ocho Rios, Runaway Bay or any other such excursions.
SIMPLE BOOK YOUR ALLAMANDA VILLA DIRECT TRANSFERS:
Select the number of persons in your travel party
Select from the drop down options for one way or round trip .
Click ADD TO CART
Proceed to checkout
Fill out the travel form including flight details (Airline/#/time)
ALLAMANDA VILLA DIRECT TRANSFERS FACTS:
24 Hours Customer Support
Guaranteed Private Transfers
Arrival/departure instructions will be sent with confirmation voucher.
Type of vehicle: Sedans, Vans, Mini-Buses, Mini-Coaches & Coaches
Vehicle Amenities: Fully Air-Conditioned, Luxury Seats and Clean
The prices quoted on our site are for 1-10 persons. Please contact us for larger parties.