Bob Marley Nine Mile Tour Jamaica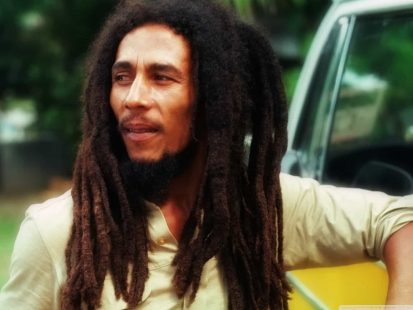 Bob Marley was an icon of the 1960s and a pioneer of the soulful and popular music scene Reggae.  Bob Marley Tour is something that just cannot be missed, for Reggae fans, and anyone who just appreciates great music. Located in the beautifully scenic St. Ann Parish, The Nine Mile Tour Jamaica offers fans of Bob Marley and even those just curious of the Reggae scene of Jamaica.
Get insight into the Rastafarian culture; history of this legendary singer and song writer. It's a tour that cannot be missed when visiting Jamaica. Your local Rastafarian guide will uncover the inspiring world of Robert Nesta Marley  from the area and village in which he grew up as a child and the local points of interest that helped to inspire lyrics and stories in his songs (including Mount Zion Rock) and of course the legendary icons final resting place.
If you haven't booked already, we have listed 6 reasons below for why a Bob Marley tour just has to be on your to do list when visiting Jamaica.
1. Bob Marley helped to shape the course of Reggae music, not only is he famous in Jamaica, but Worldwide, he is a household name globally. How many people can say they have walked through the childhood home and village that inspired such an iconic musician?
Reggae is the heart and soul of the music scene of Jamaica, allow yourself to be immersed in the history of how this music style helped to shape the music scene of the country today. It's more than just a tour, it's a walk through a period of history that revolutionized music, not just in Jamaica but different music genres in different countries around the World.
You will learn and experience things a documentary just cannot convey in the same way, you have to be here to feel the spirit and essence of Reggae.
The parish of St. Ann is full of breathtaking scenery, not only will you tour the, but in-between destinations you get to experience the beauty of the lush Jamaican landscape. It can also be an escape from the heat of the beaches and bustle of the resorts, the cool mountains are a welcome retreat.
Visit Nine Mile for a tour back in time, the home of Bob Marley is kept in the exact condition that it was when he was alive.
Not only will you learn all there is to know about the legend himself on this Bob Marley tour, but you also have a chance to experience Jamaica through the Rastafarian culture and religion. Experienced, friendly and fun local tour guides will give you the experience of a lifetime as you walk back through time to discover the world of Bob Marley and Reggae. You just can't visit Jamaica without taking a trip on the Bob Marley Tour! It's one of the most popular things to experience when visiting this unique island.