Top 10 Tips for the Ultimate Jamaican Vacation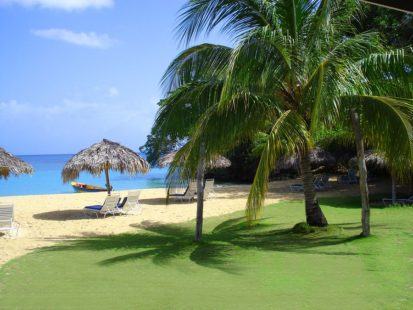 Jamaica's beauty and charm makes it an alluring vacation destination year round with its warm tropical climate, beautiful beaches, thrilling attractions and so much more. Here the choices seem endless and this can become overwhelming, so here's a list of our top 10 tips for the ultimate Jamaican vacation.
Tip #1 Know where to swim
The azure waters are calm and warm all year round with a myriad of water-sporting activities for your enjoyment at Negril's Seven Mile Beach. Pick a quiet relaxing spot under the shade of a palm tree, or choose a lively spot flowing with ice cold Red Stripe Beer and great food. But not to be missed is the majestic view of the Negril sunset, watch in awe as the evening's sky bursts into bright orange and red hues as the golden Caribbean sun disappears behind the horizon.
Tip #2 Know where to eat
Give your taste buds a treat to delectable local Jamaican dishes at Port Royal in Kingston Jamaica. Port Royal is a quiet fishing village nestled along the shoreline offering magnificent views of the city and mouth-watering dishes. The richly seasoned dishes, succulent meats and fish tantalize your taste buds with every bite. Tuck into local favourites like buttered steamed fish stuffed with tender okras and carrots served with crispy fried bammies. This and other delicious treats are served daily at restaurants in Port Royal like Gloria's, Red Jack and Y-Knot.
Tip #3 Know the Culture
Jamaica is the birth place of Reggae music and musical legends like Bob Marley, Jimmy Cliff and Peter Tosh. Discover the history behind the music at the Bob Marley Museum in the capital city of Kingston. The Museum dedicated to the life and work of this musical icon is located at what was once the late musician's home and studio. Walk along the very same hallways that Marley did, step into the studio where songs like "One Love" and "Redemption Song" were created. The museum features a rich pictorial of the legendary singer, a gallery, an eighty seat theatre, gift shop and a café.
Tip #4 Know where to Tee Off
A visit to paradise must include a round of golf and only Jamaica's finest championship golf course will do. Tee off to breath-taking views of the azure Caribbean Sea at the 18-hole Tryall Club course, from exquisitely manicured greens along rolling hills, dotted by palm trees to the beautiful shoreline of a private beach. The Ralph Plummer designed course is built on an old sugar plantation boasting an 18th Century enormous Water Wheel next to its 7th hole. This exclusive golf club offers luxury, privacy and challenge to the avid golfer while vacationing in Jamaica.
Tip #5 Know which Music Festival to attend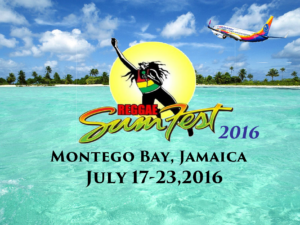 Reggae Sumfest is the island's premiere reggae festival that attracts both patrons and musical artistes from all around the world. The festival is held annually in mid-July and kicks off with a beach party and three eventful nights of electrifying live performances at the Catherine Hall Entertainment Complex in Montego Bay. Dance all night until sunrise to your favourite reggae or international artiste in an atmosphere of euphoria and spectacle.
Tip #6 Know which town to visit
Neatly tucked away on Jamaica's north coast is the friendly and relaxing resort town of Montego Bay. Mobay as the locals call it is equipped with all the amenities to make it Jamaica's premiere resort town, including its own airport and many resorts to choose from. Enjoy stunning beaches with dozens of water-sports activities, experience excellent dining, exciting nightlife, great shopping, entertaining festivals and awesome attractions.
Tip #7 Know where to party
There is always a party going on somewhere on the island and many nightclubs and bars offer a good time. So where is the best party spot to get down to latest songs or the formidable classics? No other club, disco or joint can compare to exhilarating and lively atmosphere at the Jungle nightclub in Negril, the island's best disc jockeys play there nightly spinning hot original mixes on the latest dancehall rhythms. Top reggae acts perform live weekly to electrify the atmosphere while patrons set the dance floor on fire.
Tip #8 Know the Best Scenic View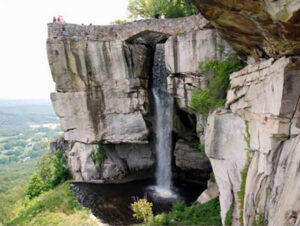 Visit Lovers' Leap in the Santa Cruz Mountains, named after the Romeo and Juliet type tale of two young slave lovers who plunged to their deaths rather than being separated by their master. For a panoramic view of the ocean for miles atop a 1700 foot cliff with a viewpoint so amazing that it has been described as seeing heaven and earth meet. Watch birds fly beneath you, see towns and villages miles away, see beyond the horizon and bask in the tranquil atmosphere of it all.
Tip #9 Know the Best Attraction
Venture up the 700ft Mystic Mountain for an unforgettable tropical rainforest tour, right in the heart of Ocho Rios. Mystic Mountain offers a panoramic view of Ocho Rios and the surrounding area from its Sky Explorer through the thick rainforest. Experience the adrenaline rush of navigating a bobsled down a 3280ft track with speeds of up to 40 miles per hour. Or explore the verdant rainforest on a zip line adventure like Tarzan. Then cool things down in the infinity pool with its spectacular view of the town below.
Tip #10 Know where to Shop
Take a piece of the island home with you, whether it is a special artwork or a beautiful piece of clothing. Ocho Rios provides many choices for the discerning shopper in Jamaica, visit Island Village located along the cruise shipping pier with over 30 duty free with offerings from Cuban cigars, Jamaican coffee, rum, books and so much more. Step across the street to the Taj Mahal shopping centre offering duty free watches, perfumes and jewellery from top brands with Jamaican music, craft and artwork as well. A five minute walk from the Taj Mahal takes you to the Ocho Rios Craft Market where an array of Jamaican art, jewellery, clothing and other craft work are on sale. Here you can bargain at the many shops for a lower price.