Reasons Why You Should Book Private Airport Transportation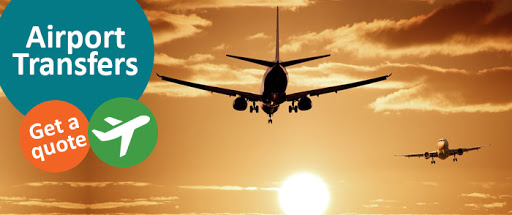 Reasons Why You Should Book Private Airport Transportation
After a long flight, you make your way out of the airport, and you're greeted with the warm sunny weather Jamaica is known for. But you don't even have the time to enjoy it. All you need now is to get to a hotel and rest before enjoying your holiday. That's where we at Jamaica Quest Tours comes along. But why should you book private airport transportation?
In this article, some of the reasons you should choose or book private airport transportation instead of going with a shared hotel shuttle would be discussed.
Admittedly, transportation from the airport isn't something so many travelers think about. They usually settle for either getting a ride from friends or family or calling a cab.
This is unfortunate. Choosing the right airport shuttle service not only saves time, but it actually helps you save money.
It's cost-effective
A lot of people are actually hesitant about booking a private airport shuttle service. They feel it will really dig into their pockets. The irony is that it's just not true. When you think about it, private airport transfers actually cost way less in the long run.
Since it's pre-booked, you're fully aware of just how much you're paying beforehand. This helps in avoiding unnecessary surprises and inevitable embarrassments.
In some private airport transport companies, discounts are even offered to customers enabling you to save even more money.
It's less stressful
Airport shuttle services, cut the time you would have spent hailing a cab in half. Now you can make your way out of the airport to your hotel in less time than it would have ordinarily taken if you were using a shared shuttle.
Not only that, the vehicles in use by private airport shuttle services are always in premium condition, so you can completely relax on your way to the hotel you'll be staying in
It's safer
Because you don't have to share a vehicle with a total stranger, especially with covid around, and you can be sure you won't be missing any valuable item on your way to the hotel.
Apart from that, in light of the pandemic, it's several times safer to get a private airport shuttle service to drive you to your hotel than to share with someone you don't know.
Using A Private Airport Shuttle Is Faster
You can get to your hotel quicker with a private airport transfer. The efficient drivers will help you get your luggage to the car and take you directly to the airport without making any stops unless told otherwise
You get a tour of your vacation spot
For a distinguished private airport shuttle service, the drivers are equipped with the knowledge of the location. So they're more than willing to give you a full tour of the area as they drive you around. Of course, they only do this if you'd be interested
You get to be treated like royalty
From the airport to the hotel, your entire journey promises 100% comfort.
You'll have your luggage carried for you, and you wouldn't even need to move a finger if you don't want to. Your relaxation starts at the airport with a private airport transfer.
You get what you paid for
With shared shuttles or just regular cabs, you're never too sure of what to expect. But with a private airport shuttle service, you get exactly what you paid for, no surprises. You'll get to enjoy your money's worth when you use a private airport transfer.
It makes for a more flexible driving experience
Unlike sharing a shuttle or even a cab, you won't get to travel on your own terms, but with a private airport shuttle service, you can call the shots and make pit stops at any time you like. It's all up to you.
You can binge drink at the airport bar
For passengers Who like to unwind as soon as their plane touches down, now they can do so easily and with a certain peace of mind. With an airport shuttle service, you know you're going to get to your hotel safely no matter how many tequila shots you take on the way.
Using A Private Airport Transfer Is a lot more fun
Whatever your taste, with a private airport shuttle, you'll be satisfied. Your entire journey from the airport to the hotel would be filled with just the right amount of peace or excitement; whichever one soothes you more.
All you have to do is kick back and enjoy the ride. You're in capable hands.