4×4-bob-marley-jeep-tour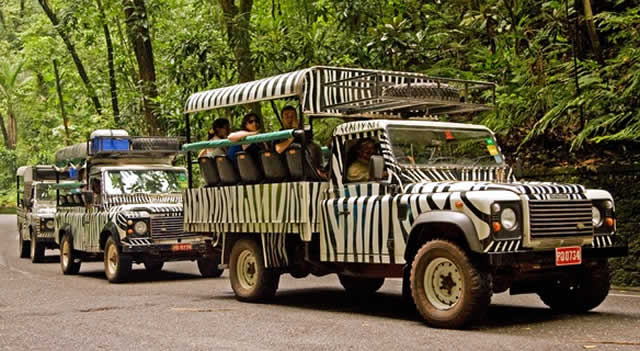 Imagine visiting the place where Bob Marley, the one and only "King of Reggae", was born and spent much of his childhood. Travel to the quaint village of Nine Mile, nestled in the rustic beautiful mountains of St. Ann, through some of the most breathtaking scenery in Jamaica.
It was here, on February 6 1945, that Bob Marley was born and it is in this very same location he was laid to rest years later. Let your Rastafarian guide show you through the house Bob lived in as a young boy and share insights into his childhood and musical career.
Stand on Mount Zion Rock, where Bob used to meditate. Rest your head on the pillow, made famous in his song Talking Blues. Finally, pay your respects to this towering talent at the mausoleum, which is his final resting place. This encounter is simply a must for all fans of reggae music and the immortal Bob Marley!