Jamaica Tour: Glistering Waters Luminous Lagoon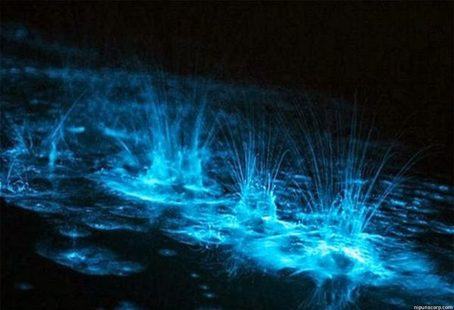 Experience the beauty of Glistering waters luminous lagoon.
The only natural night-time attraction in Jamaica is the glistering water luminous lagoon. The mangroves surround this beautiful lagoon; which is the home of microscopic organisms that emit the phosphorescent light when agitated. When the organisms disturb the water, the water glows a pretty blue color and becomes illuminated. As the fish of this glistering waters luminous lagoon dart and swim around, you will see the outlines of the fishes as streaks of like, flying around in the shade of night.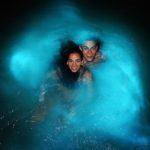 If you are lucky to be at the luminous lagoon when it is raining, you will see the lagoon light up. The luminous lagoon and its bay is about 3 to 8 feet or more in depth. The lagoon is relatively shallow for the area it covers. Tourists do swim in this natural night-time attractive water; who won't like to? As you swim and splash around the glistering waters luminous lagoon, the water glows all around.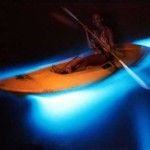 Experience at the luminous lagoon is like no other, so make sure you take your swimsuit along when you are on vacation at glistering waters luminous lagoon. With many boats around the luminous lagoon, your experience will be like no other. Cruise around like you won't ever visit a place like this again; I bet you have never seen something like this before.
.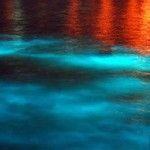 What you can expect when you visit the glistering waters luminous lagoon   
When you land in any of the Jamaica airports; usually any of the two major airports the Norman Manely International (KIN) in Kingston, Donald Sangster International Airport (MBJ) in Montego Bay, Jamaica Get Away Travels is available to drive you to the luminous lagoon where you will enjoy yourself l ike never before. Jamaica Get Away Travels also can help transport you to any destination if you fly  by jet to IAM Jet Center. So whether you fly by private jet or commercial airline, we are here to help.
All of our drivers are highly experienced, and we will ensure your journey from the airport of arrival is smooth and blissful. We are here to make your vacation in Jamaica an unforgettable experience and guide you through. With us, you are sure of 24/7 transportation from any of the airports or hotels to your destination.
Let us drive you around and in particular take you to the glistering waters luminous lagoon or any other destination. Get in any of our cars, visit the natural water of Jamaica, swim in the beautiful water and watch the harmless creatures of the lagoon light up blue-green color around your body. When your luminous adventure is over, Jamaica Get Away Travels will take you back to your hotel safely! Contact us at 876-776-0001 or email us at info@jamaicagetawaytravels.com for more details.